Spring season in D.C. is a time of rejuvenation. It is also a time in which many homeowners begin working on projects to spruce up their space so they can improve their quality of life and time spent home with loved ones.
Below are several tips to ensure you have an appropriately designed DC kitchen so you can truly maximize your space and get the most out of your home.
Do you have adequate space in your kitchen?
There are many important aspects to consider with a functional kitchen. Take for instance the placement of your refrigerator, sink, and cooking areas, and the placement of your countertop areas. A poorly designed kitchen will prevent you from using your kitchen appropriately, and it can even result in accidents.
If you feel like your kitchen doesn't have adequate space, then why not open up your kitchen to your living or dining area?
You can take advantage of removing load bearing walls and re-supporting the structure in a different way. This is an ideal way of opening up your kitchen space and can greatly improve the way it functions. This will also make your kitchen and your living space look bigger than it actually is and accommodate more people in both areas at the same time.
Is there a proper traffic flow in your kitchen?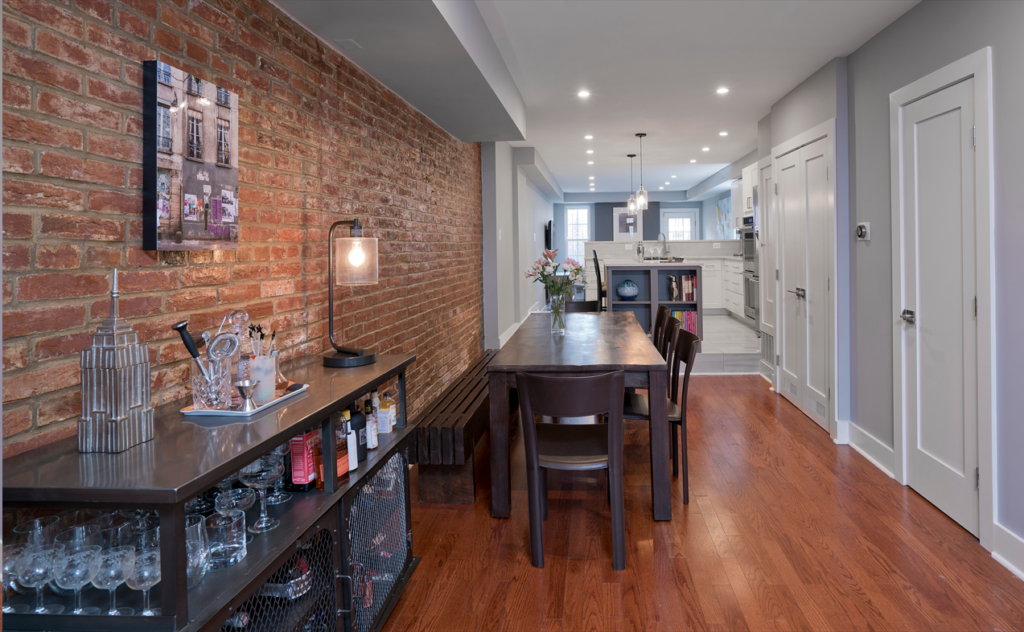 A poorly designed kitchen space can also impact your traffic flow. If you have more than one person in charge of cooking, or you like entertaining guests in the kitchen, then having a narrow walking space can cause a traffic jam.
The ideal width of a kitchen walkway is usually three feet but varies depending on a number of factors. If you are considering an island or peninsula in your kitchen, you should think about the size and placement of this feature as this can contribute to a narrow walkway and bad traffic flow if not designed correctly.
The location of doorways around your kitchen also dictates how traffic will flow through the space. A poorly located door can direct traffic right through a critical kitchen prep area, which will interrupt you while cooking or tidying up. Lastly, it is important to consider the arrangement of your kitchen appliances, tools, cabinets, workstations, cookware, and others to create proper traffic flow in your kitchen.
How about efficiency?
Have you ever had a hard time working on a meal because your kitchen design was outdated? Dated, malfunctioning products or an outdated kitchen scheme will cause you to be inefficient with your meal preps, which can create a stressful situation and make you want to work and entertain less in your kitchen.
Implementing more modern features, maximizing the function of your cabinets, and designing specific work zones will help you be more efficient in your kitchen. Modern appliances are also easier to manage and use, giving you more time to spend entertaining your family and friends rather than laboring all day in the kitchen.
Have you considered the location of your kitchen?
Easy access to other rooms, such as a porch or a deck is ideal for your kitchen. Having an outdoor grill off the kitchen makes it simple to add healthy grilled options to your warm weather dinner routine. Additionally, your family and guests will surely enjoy dining on freshly cooked meals al fresco with the freshness of spring in the air.
If this is not possible, but you still want to bring in some fresh air, try getting your kitchen rearranged to have access to bigger windows without compromising the function of your kitchen.
What is the island's function in your kitchen?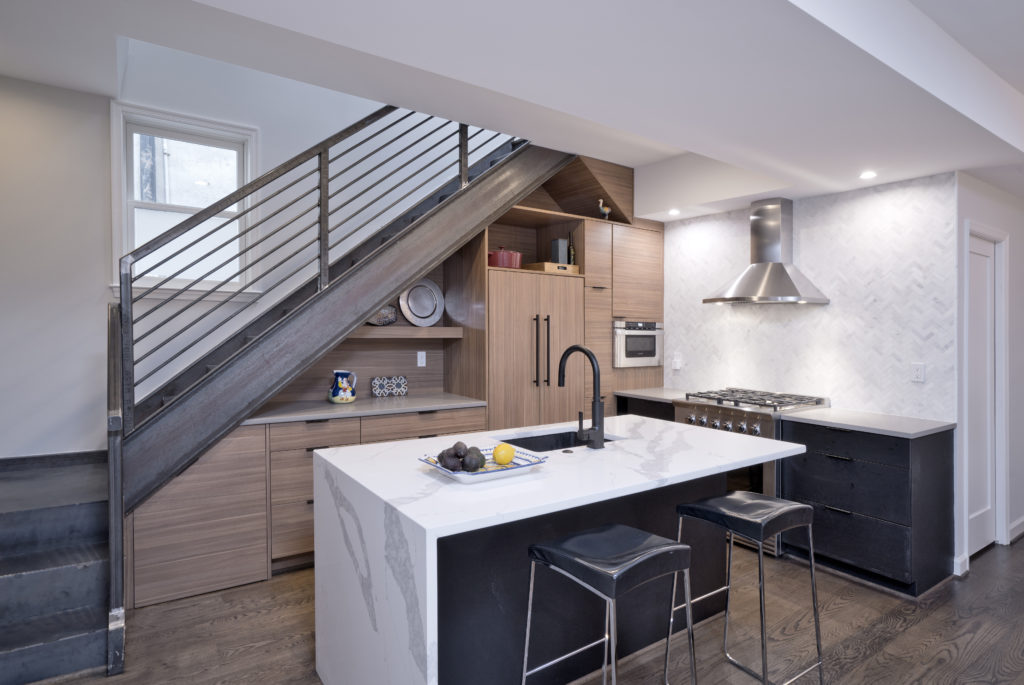 Many kitchen designs have islands, and these kitchen islands are not just about being pretty. Some homeowners want to have the convenience of enjoying a meal inside the kitchen or creating a gathering space for family or entertaining. Other times, the primary goal of an island is incorporating a different workspace or enhancing the prep area.
If you want to use the island for eating or seating, it is imperative that if this is in conjunction with a primary work area that appropriate space considerations are taken into account. This is especially important if you have a cooking surface in your island for the safety of a seated individual. As mentioned earlier, you must also consider whether you have enough clear floor space to allow for proper traffic when incorporating a kitchen island. Having a kitchen island can be an elegant way to add storage and function to your kitchen, but it doesn't always mean you need and can have one.
What colors should you use?
Trying out new colors for the kitchen is a great idea, especially as we now enter the spring season. This year, there are a few trends in color schemes that can bring spring inside your kitchen. Greenery and jewel tones which focus on natural colors of nature can be refreshing and eye-popping, especially in the kitchen.
Two-toned cabinets can change your kitchen's ambiance dramatically. If you have a small kitchen, using shades of white or other light colors can make the whole room brighter and bigger.
We hope you found these tips helpful. For additional tips, be sure to join our community of DC homeowners below who received weekly tips and insights from us – straight to your inbox.
Cheers!
You can also become a member of our awesome community below of D.C. homeowners who receive weekly tips and insights straight to your email inbox: