We Deliver More Than A Service; It's An Experience
We understand that there are a lot of contractors to choose from, so why choose Finesse? Whether you are planning a new kitchen or bath, creating a basement apartment, or even imagining an addition to gain more space, when working with a remodeling contractor, it's about the experience. Our clients have the benefit of working directly with the partners of Finesse through the entire process. From the initial consultation, through planning and design, to producing and finishing your renovation, we are by your side sharing over 50 years of design and construction experience. The best part of it all is we make it fun and enjoyable for you, and deliver an outstanding new space you can't wait to start living in.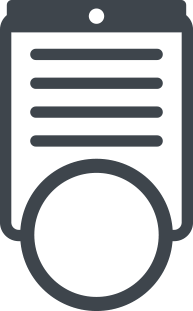 In-Home Design Consultation
Meet with Finesse in your home to have your remodeling questions answered, discuss design ideas, and formulate a budget.
Design Build
Get inspired with our collaborative design process and relax while our expert team turns your vision into reality.
The Finesse Experience
1
Complimentary Consultation
The first step to your remodeling project is to schedule an in home complimentary consultation. We realize folks are busy at work so we make it easy by being flexible with our schedule. When we meet in your home, we listen to your project goals and ideas as well as identify any problems you may have with your space. Once we understand the scope of work, we will discuss price ranges and timeframes for both the design and the construction.
2
Design and Concepts Phase
Once we align your budget with our price range, it makes sense to move forward with design. We will prepare a design agreement and schedule a time to re-visit your home for an on- site job measure. From our measurements and notes, we will prepare an as built drawing in our CAD program which will be used to prepare multiple design concepts. These concepts include floor plans, elevations, and 3D views which will be shared with you in an open forum discussion. The design process is iterative, because we want your feedback at each step. You may like one of the concepts exactly as it is or you may want us to use elements of several concepts and combine them into one final concept. Either way, we discuss the pros and cons of each concept and revise the drawings based on your style and your needs. When the design is to our mutual satisfaction, we will schedule a walk through with our pertinent subcontractors to finalize pricing.
3
Selections and Pre-Construction Phase
We start with a signed construction agreement which includes the price for the job, the start and substantial completion date, a construction schedule, and a schedule of allowances for fixtures and finishes to be selected. Upon executing the agreement, we begin converting the plans from concepts to permit drawings and Finesse obtains your building permit. We will schedule to meet with you at our vendor's showrooms to select finishes and fixtures and to manage the budget for your selections. If you can't seem to fit showroom meetings into your schedule, we can bring samples to you.
4
Construction Phase
We start with a pre-construction meeting with you at your home. At this meeting, we will discuss access to the home, temporary protection placement to the adjacent spaces, materials staging, handling of any pets and what to expect the first week. We will have weekly progress updates via email reports so you are apprised of our progress every step of the way, and we are available by cell phone most anytime should you have any questions. Once the project is substantially complete, we will do a walk through with you to identify any items that need to be addressed to complete the project.
5
Warranty
Finesse stands behind our workmanship for two years. You are provided with a comprehensive warranty plan and we follow up with a call at the end of the first and second year to make sure you still love your new space.
Brian's mind for creative problem solving in older homes was top-notch. Elizabeth's design eye and materials suggestions were always spot on with my style, even though my style differed from their typical client. The workers were polite, professional, clean and courteous and the office staff was always helpful and responsive.
Such a fabulous company to work with. The design team works hard to find your vision and at a cost you can afford. The crew are professional and neat. Very responsive to questions and feedback and they go the extra mile to make sure you are satisfied. Also very honest in estimates of time.
These guys are the real deal! Elizabeth has real design sensibility AND she listens to what her customers want. Brian and his crews do an excellent job of turning that vision into reality. If you're considering remodeling or expanding your home, they would be my first call.